Thank you for your interest in requesting a speaker from Portland Fellowship. Our desire is to share God's redemptive healing power to both the Body of Christ and the world. We welcome an invitation from your church or organization to share our personal stories as well as offering important topics to equip and encourage your audience.
We, at Portland Fellowship would be happy to speak at your event. Also consider Drew Berryessa at www.alivingletter.org. A Living Letter Ministries mission is to help the Church understand and respond to this crisis from a fully biblical foundation, equally rooted in truth and love.
Request Speaker Now
We offer both single talks and day-long seminars. Below are a few examples of what may be offered:
Single talks for your church youth or adult study are offered:
Personal Testimony of Freedom from Same-Sex Attractions
Understanding the Roots of Homosexuality
The Healing Process
The Churches' Response to Homosexuality
Day Seminar Schedule presented by the PF staff and Leaders (may be adapted for shorter time availability and needs):
Session 1
"Uncovering the Roots of Same-Sex Attraction"
The seminar will begin with a personal testimony that will be incorporated into understanding some of the roots associated with those struggling with sexual and relational confusion. We will look at both biological and environmental factors that are under discussion.

Session 2:
"Our Reparative Drive for Healing"
Once the roots are identified, we seek to understand how we try to repair the wounds and the lies we have believed. In this session we will understand how addiction works, both sexually and emotionally.
Session 3:
"The Healing Process to Freedom"
How does one experience true freedom from life-dominating sin? We will look at the stages of healing and what we can realistically expect for those walking in healing and true transformation in Christ.
Session 4:
"The Church's Redemptive Response"
Some churches have embraced homosexuality and abandoned truth, while others have condemned homosexuality and abandoned grace. We will take some time to address the challenges facing the Church today, and how to appropriately respond to this polarizing issue in a redemptive way.

View Previous Speaking Events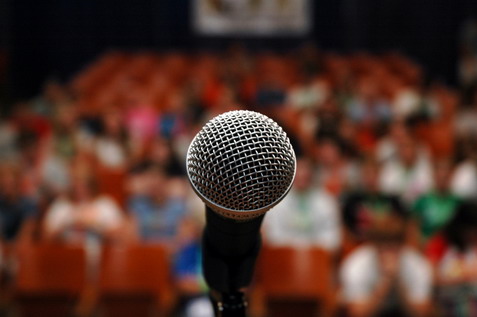 Portland Fellowship Provides the Following:

Seminar Speaker
——
PowerPoint presentations
——
Promotional materials for the seminar
——
Availability for
radio interviews prior to seminar
——
Availability to meet
with key leaders


Hosting Group Provides the Following:

Facility to host the event
——
Volunteers to assist with registration,
sound/tech, resource table and lunch
——
Pastoral staff available at conference for
introduction and opening and closing of seminar
——
Honorarium for speaker
——
Airfare and ground transportation for speaker
——
Hotel and meals for speaker

To book a staff member for speaking at your event:
or write or call for more information:
Portland Fellowship
PO Box 14841
Portland, Oregon 97293
503-235-6364